TheMediTube.com delivers Copy Right Protected, Licenced, Peer Rated Medical Education programs to Specialist Doctors in the India and Rest of the world. The Portal is run by the Doctors, For the Doctors to simplify Medical Education using latest technology.
It also has the distinction of bringing Peer Review in Medical Broadcasting. The Peer Review process setup by TheMediTube.com has been widely accepted as the standard 'Peer Review' protocol for producing Peer Reviewed Medical Videos.

TheMediTube.com is a fully owned subsidiary of M/s.TMT Media Private Limited.The venture has been incubated by the Vellore Institute of Technology's Technology Business Incubator.
TMT Media Pvt Ltd is a closely invested company having a production center at Vellore and Head-Quarters at Chennai. Our Marketing offices in Mumbai, Delhi and Bangalore are set to open shortly.
S.Natarajan
Founder & CEO, TheMediTube.com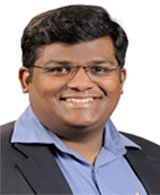 Natarajan has a decade long experience spanning across 3 different industries such as digital advertising, Niche Media Marketing and Pharmaceutical Distribution.
Earlier to founding TheMediTube.com, Natarajan was the Head of Marketing at Venture Intelligence, a niche media company, dedicated to serving the Private Equity / Venture Capital Deal Ecosystem.
He has also closely worked on digital marketing campaigns of companies such as Canon, Hindustan Times & VLCC.
At TheMediTube.com, he is responsible for the Business Development, Human Resource, Strategy and Product Development.
"To support Medical Education and Research, India must establish newer and innovative avenues to monetarily compensate doctors who engage in Academics and Research activities. A Robust Medical Publishing and Broadcasting Ecosystem will definitely help us go a long way in achieving this dream.
Dr. Satish Bhat
Co-Founder and Managing Editor, TheMediTube.com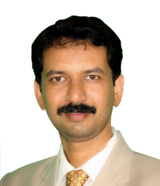 Dr.Satish is a practicing Plastic Surgeon at Mangalore, India. He finished his basic Plastic Surgery training from the prestigious Grant Medical College, Mumbai.
He has gained experience by working at several centers in India and Abroad which includes an useful stint at the Chinese University of Hong Kong – working with a former Chief Editor of British Journal of Plastic Surgery.
In addition to his Publication in several Peer Reviewed Journals, Dr.Satish has to his credit the Prestigious Kilner Award by the Association of Plastic Surgeons of India(APSI) in 2012, for his original work on Keystone Flaps. After publication in the Indian Journal of Plastic Surgery, APSI conferred the RN Sinha award for 2013 for the same work as the best publication in www.ijps.org
As the Managing Editor at TheMediTube.com, Dr.Satish would be responsible for Establishing the Editorial Team across 30 specializations and implementing the Peer Review Process.
"To improve access to high quality and relevant medical literature, India should seek to use the information available in the clinical experiences of her own Doctors across the country. An innovative plan with the power of digital technology can convert this very information into a knowledge resource in it's most pristine form - a peer reviewed format.
TheMediTube.com aims to pioneer the concept of Peer Review into Medical Videos and Broadcasting. Backed by the best of minds in the country – in each Specialty – to incubate this project, we hope to use indigenous resources to improve outcomes for our own people - whether Doctors, Patients or anyone else."
Dr.Sridhar Krishnamurthy
Pro Vice Chancellor (Medical) & Sr.Vice President, SRM University & SIMS Hospital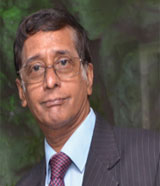 Dr.Sridhar Krishnamurthy is one of the most respected Hand and Cranio Facial Surgeons in India and pioneer in South India. He is largely credited for eradicating Correctable Deformities in the District of Erode, Tamil Nadu, India. He is currently the Pro Vice - Chancellor of SRM University, Chennai and Sr.Vice President of SRM Institute of Medical Sciences.
Over his 4 Decades of vast experience as a Plastic Surgeon, he has worn several hats including that of an Outstanding Academician, a Spirited Innovator and an able Administrator. He is also a member of the Tamil Nadu State Planning Commission. He is also the Past National President of APSI.
He assists TheMediTube.com on building an Editorial Vision. He is one of the primary architects in bringing 'Peer Review' into the Broadcasting Space.
"More and More Medical Videos are being uploaded online. These videos directly and indirectly influence the Medical Fraternity. The Source of these Videos, the depth of Peer Involvement, the Financial Source of sustaining the academic activities is several times unknown. And this trend has to change. Bringing Peer Review in Medical Broadcasting will lend a lot of Credibility to the Medical Videos Online. TheMediTube.com is a small step towards a grand vision"
Arun Natarajan
Founder & CEO, Venture Intelligence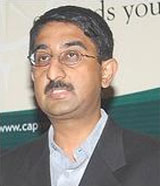 Arun Natarajan is Managing Director and CEO of TSJ Media Pvt Ltd. The holding Company of Venture Intelligence – India's Largest Deal Information Bank which works closely with Entrepreneurs, PE/VC funds, Investment Banks, Law Firms and the Limited Partner community.
As 1st generation entrepreneur and as an owner of a reputed niche media company, he is in a unique position to advice TheMediTube.com on strategic matters.
"The Future of Media Businesses is going to be crafted by the Niche Media companies. Media Consumption is getting personalized than ever before. Scattered People living in Varied Geographies but having common Interest are beginning to find Credible Platforms to Record / Analyze / Publish / Broadcast their View Points. A platform for Doctors is long overdue and I am happy that TheMediTube.com is measuring up to their challenge."
Satyanarayan K
Co-Founder of NHM, a Media Company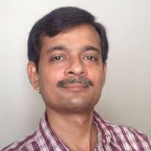 A Media Company focused on regional language publishing. Earlier to this he Co-Founded CricInfo.com which was acquired by ESPN Star Sports.
Having been a Media Entrepreneur in both Digital & Print platforms; Satya is uniquely positioned to advise TheMediTube.com on Product, Positioning and Strategy.
Chandan Anchalia
Founder Partner, A&C INTERNATIONAL ADVISORS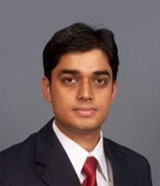 Chandan Anchalia is a Chartered Accountant and Lawyer. He has been advising several Multinational and Indian clients on doing business in India, going global, M&A, structuring transactions, investments, business deals, corporate law and regulatory compliance.
With over a decade of experience across the Big 4, he advices TheMediTube.com on financial & legal matters.
"In the literary world, the authors of various content need to be given their due Credit – Both Monetarily and Non-Monetarily. I am glad that TheMediTube.com has come-up with the most scientific way to address the issue. This is bound to set a trend for others to follow"